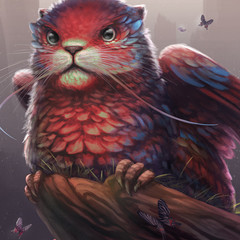 Dian Huynh
Freelance Illustrator
Minneapolis, United States of America
Summary
Criminology was my field of study in university, but I've always had a passion for creating, improving, and learning about art. I trained myself by following online art tutorials and paint process sessions. I do artwork for the local anime convention, Anime Detour, and my art has been featured on official products for the podcast "My Brother, My Brother and Me".
Skills
Concept Design
Digital Painting
Illustration
Character Design
photoshop
Book Cover Illustration
Software proficiency
Experience
Artist at Anime Detour (Anime Twin Cities)

Minneapolis, United States of America

January 2017 - January 2018

- Programing Guide Cover Art

- Art for attendee badges

- Artwork for website banners, twitter banners, and facebook cover photos.